Project Manager
Full Time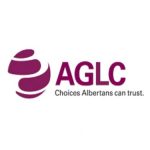 Alberta Gaming, Liquor & Cannabis
ABOUT AGLC
Alberta Gaming, Liquor & Cannabis (AGLC) is a dynamic organization leading Alberta's gaming, liquor and cannabis industries. Our team of high performers is driven to provide our customers with outstanding service and Albertans with choices they can trust.
ABOUT EPMO 
The ePMO works collaboratively with all corporate divisions and AGLC's Executive team to define and manage our portfolio of exciting large-scale corporate projects and provides support for smaller divisional & business as usual projects. The ePMO achieves its objectives as trusted advisors and teams who are committed to strategic project management, business analysis and organizational change management to support successful portfolio management and project life cycles.
ABOUT THE POSITION
Project Manager
Job Req: 651 
Location: St. Albert Office
Division/Branch: ePMO / ePMO
Classification: Manager 2 (755) 
Status: Management 
Employment Status: Permanent Full Time
Salary: $79,932.00 – $107,565.00
Reports to: Leanne Dumas 
Closing Date: June 9, 2021
JOB SUMMARY
"Before anything else, preparation is the key to success." – Alexander Graham Bell
Do you have a passion for Project Management? Are you looking for a new challenge? If so, we may have a position for you! The ePMO group is looking for a dynamic and experienced Project Manager who can articulate business and strategic concepts into meaningful and succinct documentation to come join our project management team. 
Reporting to the Senior Manager, Project Delivery, you will provide project management rigor and leadership to ensure teams remain focused on objectives and deliverables throughout the project governance framework and stay on track to deliver comprehensive and creative business solutions.  Using your strong project management expertise you will guide newly established teams; write business cases and other project documents; develop project plans and maintain related GANTT charts, (including resource management).  You will provide group facilitation exercises to generate discussion and gain consensus on established project priorities/objectives and will be expected to identify scope changes, risks and other issues that may delay project completion or timelines.
Your excellent leadership, influencing and interpersonal skills are essential, as a major emphasis in this role is placed on client service, teamwork and collaboration.  You must be a strong project leader that is capable of guiding dynamic, cross-divisional teams to achieve outcomes.  Exceptional problem solving and strategic thinking skills are required to guide the team to successful solutions and navigate through issues as they arise. Strong communication and facilitation skills are also a must to drive tangible outcomes that achieve AGLC objectives and strategic direction.  
SKILLS/QUALIFICATIONS
Minimum of a University degree in a related field such as Business, Commerce, Economics
Minimum of 4 years' experience leading large complex business programs, projects or portfolios
Minimum of 4 years' experience in facilitation and developing/writing documentation for senior management level audiences
The following will be considered an asset:Certification(s) in Project Management or Program Management, PRINCE2 preferred
Experience delivering  multi-year technology transformation transition project(s)
Experience managing technology vendor(s) from both a maintenance agreement and managed service perspective considered an asset.
 
NOTE:
To be eligible to work for AGLC, you must be a Canadian citizen, permanent resident or eligible to work in Canada.
While we appreciate all applications we receive, we advise that only candidates under consideration will be contacted.
As a condition of employment, you will be required to obtain a satisfactory security clearance and clean drivers abstract (if necessary) prior to employment.
An equivalent combination of education and experience may be considered. Candidates with lesser qualifications may be considered at a lower classification and salary. This recruitment may be used to fill future vacancies.
AGLC is committed to creating a diverse environment and is proud to be an equal opportunity employer.