Full Stack Web Developer
Full Time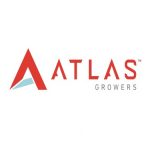 ATLAS GROWERS LTD.
LOCATION: EDMONTON, ALBERTA, CANADA
POSITION: FULL STACK WEB DEVELOPER
DEPARTMENT: INFORMATION & OPERATIONS TECHNOLOGY
Vision
Founded in 2015, Atlas Growers is a Canadian pharmaceutical cannabis production company located near Edmonton, Alberta. We strive to improve people's lives by producing high-grade cannabis flower and related cannabis products while simultaneously leading the industry on the science behind the historically misunderstood and misrepresented cannabis plant. With a talented team of educated, experienced and dedicated members, a growing list of exciting new partnerships, and our ultramodern cannabis production facility and laboratory; we hope to change the framework of what is understood about cannabis while pushing the limits on the myriad of medically viable phytochemicals it produces.
Product
Our state-of-the-art, purpose built 38,000 square foot building, is designed to cultivate and process the highest-grade cannabis products possible. The technology incorporated into the building and industry-leading cultivation practices are coupled with a fully indoor, climate-controlled environment to enable the customizable ecosystems needed to properly cultivate the cannabis plant at maximum efficiency.
Potential
We have set a priority to facilitate further scientific research on medical cannabis through strategic partnerships with local agricultural professionals, Canadian universities, and international horticulture experts. The goal of this research is to provide clinical, reliable data to Canadians and the world as this nascent industry evolves. By doing so, Atlas offers opportunities for healing and hope. 
Opportunity
This is a rare and immense opportunity for anyone looking to get in on the ground floor of a premium pharmaceutical cannabis producer.  With it, you'll get the chance to directly impact a burgeoning industry and work with other highly motivated individuals in creating its identity. If you believe in our mission, and know you can offer the type of passion, knowledge, and expertise necessary for this position, we'd like to hear from you.
Full Stack Web Developer
Job Summary
Reporting to the Director of Technology, Atlas is looking for a Mid to Senior Software Developer to join the team to maintain and improve our online e-commerce presence and custom-built apps and tools.
We are passionate about delivering high-quality medical cannabis products directly to patients through our online store while working within the constraints of Canadian cannabis regulations and prescription limits set by health care practitioners for their patients.
We've built a set of custom apps and tools that integrate with our online store to help manage this in the most efficient manner possible. You will continually monitor, maintain, and improve our online store and custom-built apps and explore new features and technologies to ensure a fast a reliable experience for all parties involved. You are skilled in front-end web development using React and have experience as a back-end developer using Node.js and databases.
You are an experienced web developer having real-world programming experience, as well as a technical degree.
Reports to: Director of Technology
Role and Responsibilities
Maintain e-commerce and custom-built web applications
Maintain our custom Shopfiy theme
Maintain our custom-built patient management and patient dashboard apps that integrate with our Shopify store
Work on new features and enhancements to our custom-built patient management tools and patient dashboard apps
Work on enhancements to our custom Shopify theme including product pages to build new interactive and visual ways of presenting product details
Monitor apps to ensure they remain online and bring them back online if they crash
Use tools like Sentry.io to find and fix bugs and crashes in our custom-built apps
Use user feedback to work on enhancements to our online store, patient management and patient dashboard apps
Special projects
Work on custom integrations between our Shopify store and ERP system
Build tools to pull data from our different systems for reporting and analytics purposes (both for internal and regulatory related reporting and analytics)
Build custom tools and dashboards to integrate various internal systems such as ERP, environmental control servers, access control servers, etc.
Ad-hoc web development requests as needed
Other web development
Build and maintain marketing websites for some of our brands
 
Qualifications
Required
Computer Science or related diploma or degree
Previous work samples demonstrating proficiency in building highly interactive web applications
5+ years of software development experience
You'll need to be highly proficient with the following technologies and practices
Building and maintaining a single-page web application in React.js (3+ years)
js backend (we use Express) (2+ years)
SQL and NoSQL databases (we use PostgreSQL and MongoDB)
Experience working with WebSockets
Git and GitHub workflow
Building responsive, sophisticated UIs that can update in real-time
Test-driven development and continuous integration
Cross-browser and cross-device testing and best practices
Building APIs with Apollo GraphQL
Building RESTful APIs
Amazon Web Services (AWS)
Preferred
Experience building custom themes for Shopify
Experience using Shopify Polaris design system components
Experience with high-traffic/volume web applications
An interest in UX and building user-friendly interfaces
Containerization (Docker)
io or other real-time notification frameworks
Latest trends in HTML and CSS
Microservices
Skills and Abilities
Solid understanding of web standards and the ability to work within a development team
Strong attention to detail and desire to create something amazing
Writing clean, maintainable code and designing with scalability in mind
Excited about hearing from our users and improving the product based on that feedback
Comfortable in a team environment but also able to be an independent worker
Ability to learn and adapt to new technologies quickly
Can work with a high degree of autonomy
Excellent analytical, problem-solving, and decision-making skills; high degree of accuracy and attention to detail
Uphold confidentiality, ethics, and demonstrate a high level of discretion at all times
Proficient in spoken and written English
 
We would like to thank all applicants for their interest but only those selected for an interview will be contacted.
Atlas Growers is an Equal Opportunity Employer