Communications Specialist
Full Time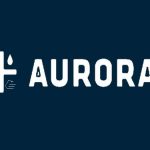 The Corporate Communications team is an essential partner to the business and we're growing! We are seeking a dynamic Communications Specialist to join us. Reporting to the VP, Communications and Public Relations, the Communications Specialist will play an active and important role in the team, with a focus on delivering effective, relevant, and timely communication to all stakeholders in an effort to support the company's overall reputation. The incumbent will be responsible for, but not limited to, the following:
MAIN RESPONSIBILITIES:
Manage all aspects of media monitoring including overseeing vendor relationships and reporting and analysis
Support successful execution of all corporate communication initiatives through effective planning, task management and technical delivery
Contribute to the company's corporate social media presence with content creation and community management
Create innovative and compelling content for internal and external audiences, supporting the understanding of Aurora's strategic initiatives
Strengthen Aurora's earned media efforts by supporting corporate and brand PR initiatives and ongoing media relations
Act as a steward of the company's internal communications channels, including data and analytics, content creation, and technical troubleshooting
Support developing various internal communications materials, such as newsletters, email content, intranet, town hall presentations and speaking remarks, etc.
Act as a resource to the business on the development of communications plans in support of various business objectives
Be a promoter of culture, engagement, and the overall employee experience
Bring innovative ideas to bolster communications effectiveness as an active member of the team
Other duties as required
KNOWLEDGE, SKILLS, AND ABILITIES:
Demonstrated proficiency working with standard office software in a Windows environment (Word, Excel, PowerPoint, electronic mail/scheduling)
Ability to handle sensitive information while maintaining the confidentiality
Skill/diplomacy in dealing with people at all levels of the organization and must be able to work cooperatively in a team environment
Ability to effectively tailor messaging to target different audiences and represent different presenters
Demonstrated ability to handle multiple priorities and be self-motivated in a high-pressure and fast-paced work environment
Strong interpersonal skills and a proven ability to build relationships internally and externally, at all levels within an organization
EDUCATION AND EXPERIENCE:
University degree in Communications, Public Relations or related discipline
3+ years of communications experience in a corporate environment or communications agency
Demonstrated ability to develop internal communications strategies and implement tactics to help maintain and strengthen company culture
Experience writing/creating/producing materials across a variety of platforms (electronic, print, social media, video)
We would like to thank all applicants for their interest but only those selected for an interview will be contacted.