SENIOR MANAGER, CORPORATE COMMUNICATIONS tc
Full Time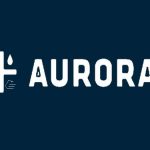 The Corporate Communications team is an essential partner to the business. A growing team, we are seeking a dynamic Senior Manager, Corporate Communications, ready for an energizing career experience. Reporting to the VP, Communications and Public Relations, the Senior Manager, Corporate Communications will play a leadership role in our organization and most especially, the Corporate Communications team. This role will be essential in the effective and successful delivery of the department's strategic plan. The incumbent will be responsible for, but not limited to, the following: 
MAIN RESPONSIBILITIES:
Develop and execute with excellence strategic programs that support the company's corporate reputation
Elevate earned media through effective media relations in support of the corporate and brand narrative while serving as a key media contact
Successfully contribute to broad, multi-channel stakeholder communication efforts throughout the financial performance cycle
Work in partnership with teams and leaders across the business to sharpen the company's corporate narrative
Advance employee engagement, company culture and leadership vision through effective internal communication practices
Develop fulsome communications materials to support effective message delivery, representing the dynamics of a fast-paced, global business
Counsel leaders on communication practices to enhance communications impact
Effectively support issues management in accordance with Aurora's issues protocols, with the ability to react in fast-moving circumstances
Continuously enhance the services of the Corporate Communications team by bringing new and innovative practices forward
Actively coach, counsel, and support all members of the team
Other duties as required
KNOWLEDGE, SKILLS, AND ABILITIES:
Experience in public markets and cannabis industry knowledge considered an asset
Passion for advancing the communication discipline in a fast-paced business
Ability to successfully balance execution against a defined strategy with the need to be flexible as opportunities are presented
Strong leadership capabilities, with a proven track record of building effective relationships with senior executives, business partners, and teammates
Experience leveraging media relations to effectively drive business objectives
Well-developed business acumen
Skill/diplomacy in dealing with people at all levels of the organization
Ability to handle sensitive information while maintaining the confidentiality
EDUCATION AND EXPERIENCE:
Post-secondary education in Communications, Public Relations or similar discipline
7-10+ years of progressive senior leadership experience in Communications or Public Relations, within fast-paced sectors
We would like to thank all applicants for their interest but only those selected for an interview will be contacted.
Aurora Cannabis Inc. is an Equal Opportunity Employer.