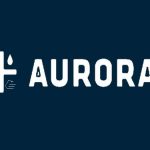 Reporting to the Manager, Development Services, the UI/UX Designer will be primarily responsible for producing user interface designs for consumer-facing web applications, websites, and emails, and auditing existing user interfaces for accessibility, usability, and aesthetics. This will include web applications, websites, and emails for all of Aurora and our global subsidiaries.
MAIN RESPONSIBILITIES:
Gather and evaluate user requirements in collaboration with product managers and developers
Illustrate design ideas using storyboards, process flows and sitemaps
Design graphic user interface elements, like menus, tabs and widgets
Design marketing email templates
Build page navigation buttons and search fields
Develop UI mockups and prototypes that clearly illustrate how sites function and look like
Create original graphic designs (e.g. images, sketches, and tables)
Audit existing applications and evaluate their UX (user experience) effectiveness
Prepare and present rough drafts to internal teams and key stakeholders
Identify and troubleshoot UX problems (e.g. mobile responsiveness, accessibility)
Conduct layout adjustments based on user feedback
Adhere to style standards on fonts, colors, and images
Collaborate with the team to ensure all features have been fully implemented, tested, and documented
Collaborate with other team members and stakeholders
Identifying and communicating best practices for user experience design
 
KNOWLEDGE, SKILLS, AND ABILITIES:
Deep understanding of modern UI/UX principles like mobile-first design
Deep understanding of WCAG accessibility guidelines and how to make web application interfaces accessible to individuals with various disabilities.
Proficiency with modern design tools like Sketch, Zeplin, Illustrator, InDesign, etc.
Experience in front end web development is a plus (HTML/CSS)
Experience working in eCommerce is a plus
Ability to think strategically, problem-solve, and make quick decisions
Ability to multitask in a rapidly changing environment
Experience working in large, cross-functional teams.
Strong interpersonal and organizational skills
Time management and follow-up skills; highly organized and detail-oriented
Effective team player, approachable and supportive
Accountable for results strives to meet and exceed expectations
Strong communication skills
A passion for creating high quality designs to drive conversions
Other duties as required
 
EDUCATION & EXPERIENCE:
5+ years of professional experience in user experience design.
Portfolio of design projects.
 
We would like to thank all applicants for their interest but only those selected for an interview will be contacted. This role requires temporary work from home as a result of COVID19.
Aurora is an equal opportunity employer. At Aurora, we are committed to do business inclusively and accommodate applicants with disabilities. If you require accommodation (including, but not limited to, an accessible interview site, the alternate format of job posting) during the recruitment and selection process, please let our Recruitment team know.