Manufacturing Support Technician
Full Time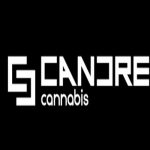 The Manufacturing Support Technician will assist with day to day manufacturing tasks and work with other departments as needed. Flexibility is key to this position. Regular duties will include the manufacturing of pre-rolls and dried flower packages, labeling, and fulfillment of orders. Regular support tasks will include the sanitation of rooms and equipment, organization of inventory, and processing tasks such as milling and trimming. The technician will perform these duties as per SOP specifications while adhering to all company and Health Canada regulations and protocol.
REPORTS TO:
The Manufacturing Support Technician reports to the Sanitation and Manufacturing Coordinator.
ROLES AND RESPONSIBILITIES
• Assist manufacturing department in procedures such as pre-rolling, weighing dried flower, packaging, labeling, and fulfillment of orders.
• Support other departments as required; including sanitization of rooms and equipment, milling, trimming, organization of inventory, and other general duties as needed. 
• Follow and comply with all Standard Operating Procedures (SOPs) at all times to ensure consistent quality of cannabis products. 
• Maintain a high standard of hygiene, ensuring workstations and equipment are sanitized to mitigate any sources of contamination.
QUALIFICATIONS
• Solid team player who is enthusiastic and promotes a culture of professionalism, quality and integrity.
• Manufacturing experience in a regulated environment. (preferred)
• Knowledge of Good Production Practices (GPP). (preferred)
• Candidate lives within a 50km radius of the facility. (preferred)
• Has reliable means of transportation.
• Able to withstand physically demanding tasks such as; lifting up to 50lbs, large scale sanitation/cleaning events, sitting or standing for prolonged periods, and working in varying climatic conditions.
• Can physically work/maneuver in tight spaces and from heights.
SKILLS AND COMPETENCIES
• Excellent communication and organizational skills.
• Ability to multitask and adapt to swift task changes.
• Outstanding attention to detail and observation ability.
• Gets along well in a team atmosphere as well as complete tasks independently.
• Can withstand high-stress situations.
MANDATORY
• Must not have any criminal convictions or arrests involving drug-related offenses (a criminal record check with the RCMP will be required prior to and at the CEO's discretion to maintain the position).
We thank all applicants for their interest, however, only those candidates selected for interviews will be contacted.
Candre Cannabis is an Equal Opportunity Employer and is committed to providing employment opportunities to all qualified individuals, without regard to race, religion, age, sex, color, national origin, sexual orientation, gender identity, veteran status, or disability. Accommodation for applicants with disabilities is available on request during the recruitment process. Applicants with disabilities can request accessible formats or communication supports by contacting