Communications Manager
Full Time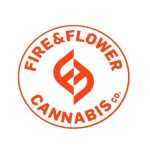 Fire & Flower - Toronto Head Office
Fire & Flower (F&F) is a publicly listed company on the TSX (ticker symbol: FAF). Fire & Flower is Company is Canada's Cannabis Shop, bringing consumers a guided and informed experience in locations across the country. With over 60 locations in operation, Fire & Flower is rapidly expanding and leading the cannabis retail industry.
Working across a cross-functional group of consumer marketing, investor relations, operations, human resources, and finance, the Communications Manager is responsible for managing all aspects of external communications and public relations for the Company. Within this role, the Communications Manager will reflect the Fire & Flower brand, taking into account the reputation of the company with customers, employees, investors, government, industry, and other stakeholders. This role will additionally partner internal communications as required by the Human Resources department.
Managing the corporate reputation through the channel of communications requires an understanding of the unique regulatory environment cannabis companies faces as well as coordinated timing to meet the disclosure requirements of a publicly traded TSX company.
This position is primarily focused on fact-based promotional communications to customers and investors and through earned media (both traditional and non-traditional), in addition to investor relations communications, and crisis communications.
Responsibilities
Building and managing an earned media program through traditional and non-traditional channels.
Managing the Company's public relations and earned media strategy including maintaining a list of media contacts in local markets where Fire & Flower operates and among the business and finance community
Maintaining a scorecard of core key performance indicators across earned media
Developing communications typical with publicly traded companies including news releases, outbound investor updates, presentations, and webcasts
Coordinating public-company disclosure requirements across a cross-functional team of investor relations, finance, legal, and operations
Proactively managing the communications calendar across the Company
Within the communication strategy, the ability to develop and execute communications plans
Managing messaging in concert with the Marketing department to ensure a cohesive approach and consistency across all outlets
Develop and maintain a cohesive communication strategy across stakeholder groups of customers, employees, and investors
Qualifications
5+ years of experience in professional marketing, communications or public relations role on the client-side at a retail or publicly traded organization
University degree or college diploma with a focus on communications or public relations, or a related field
Professional accreditation as either an Accredited Business Communicator (ABC), Global
Communication Certification Council (GCCC), or equivalent an asset
Recognition of work product through industry and peer-reviewed award show programs
Exceptional professional communication abilities
Strong digital communication competence (social media, webcasts, etc.)
Fire & Flower values the diversity of the people it hires and serves. Inclusion to us means fostering a workplace in which individual differences are recognized, appreciated, respected and responded to in ways that fully develop and utilize each person's talents and strengths.