Cannabis Sales Associate
Part Time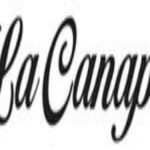 La Canapa Cannabis Retail
Would you like to be a part of a growing trendsetting industry with like minded people who love to consume and educate customers on amazing products in recreational cannabis?
At La Canapa, we dedicate ourselves to provide a safe cannabis boutique retail experience in the Dunbar community.
We offer:
the opportunity to work with an amazing team in a fast-paced, welcoming, and friendly environment with huge opportunities for advancement
What we are looking for in a great sales associate:
19 years of age or older
Have approved Worker Security Verification process which includes a Criminal
Background Check
Have approved Provincial Cannabis Certification (Selling it Right)
Have a positive, friendly, and energetic personality
Have strong written and verbal communication skills
Willing to learn and able to complete required company training programs
High attention to detail, able to multi-task, and work in a fast-paced environment
Have 2 years of customer service experience in retail, hospitality, customer service or medicinal/recreational cannabis is considered an asset
Part-time availability with at least 10-15 hours per week (including evenings & weekends)
If you are an individual that is friendly and outgoing, we are looking for you! Please send your resume along with references.
Part-time hours: 10-15 per week
Job Type: Part-time
Additional pay:
Schedule:
Day shift
Holidays
Monday to Friday
Night shift
Weekends
COVID-19 considerations:
We have limited the customers allow to be in the store, along with masks mandatory before entering. In addition, a clear plastic barrier is mounted to ensure safety. All Sales Associates are provided with gloves, masks and hand sanitizers while on shifts.
Experience:
sales: 2 years (Preferred)
customer service: 2 years (Preferred)
Language:
English (Required)
Work remotely:
No