Food Safety Coordinator
Full Time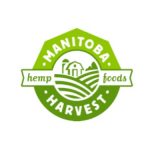 If you have what it takes, you'll be joining a worldwide network of innovative, passionate individuals on a revolutionary mission to pioneer the future of cannabis globally and establish Tilray as the world's most trusted and valuable cannabis brand.
 
Summary:
Manitoba Harvest has an opportunity for energetic and experienced Food Safety Coordinator to join our Quality team located at our Winnipeg facility at 69 Eagle Drive.
 
Responsibilities:
Provide leadership and training to all Departments in food safety programs (BRC, HACCP, Organic, Kosher, GMP)
Assist with daily/monthly inspections, GMP Audits, internal/external inspections, internal audits, root cause analysis, documented corrective and preventative actions and risk assessments
Assist the Quality Team to investigate customer complaints, collaborate with all stakeholders to determine root cause and implements changes to prevent further occurrences
Maintain and update QMS and HACCP programs
Report on product food safety, quality and regulatory inspections, highlighting problems proposing resolutions
Work with Operations Team to take corrective action on noted GMP violations and CAPA's
Assist with regulatory audits and inspections to ensure compliance
Assists in the establishment of appropriate quality standards for new products/processes
Participate and support continuous improvement initiatives and other projects.
All team members are responsible to report on food safety and/or quality problems to personnel with the authority to initiate corrective actions 
 
Qualifications:
Degree of Diploma in Food Science or a related program
Previous experience in a related role, food processing environment preferred
Strong working knowledge of GMPs, HACCP, BRC or other Quality Management Systems
Strong comprehension of English language speak, read, and write
Organized and detailed orientated
Proficient in Microsoft Office (Word, Excel, PowerPoint, Outlook)
Ability to work the occasional evening and/or weekend
Ability to travel to our Ste. Agathe facility if required
Tilray/Manitoba Harvest welcomes applications from all qualified individuals and is committed to employment equity and diversity in the workplace.
Accommodations are available for applicants with disabilities throughout the recruitment process. If you require accommodations for interviews or other meetings, please advise when submitting your application.
 
Please note that Tilray/Manitoba Harvest does not authorize, engage, or sponsor any consultants, agencies or organizations that seek certain personal or financial information from you (e.g. passwords, login ids, credit card information). Tilray/Manitoba Harvest does not charge any application, processing or onboarding fee at any stage of the recruitment or hiring process. 
 
When replying to emails, please ensure the sender name and email address match exactly.  Please also ensure the Reply-To address matches the sending address exactly. If you are concerned about the authenticity of an email, letter, or call purportedly from, for, or on behalf of High Park