Cannabis Sales Associate
Full Time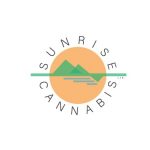 1. Provides exceptional customer service and retail experience to a broad range of customer types in a highly consultative sales environment.
2. Develops customer relationships, the first point of contact for all customers and is the subject matter expert for customers.
3. Builds and maintains cannabis knowledge and stays current with industry research and trends.
4. Provides accurate product information to customers and assists them throughout their visits, demonstrating knowledge of product selection, suitability, information, technical and general product types.
5. Ensures the retail environment is clean, welcoming, well-stocked, and professional in appearance with strategically placed displays to ensure the exceptional customer experience.
6. Can operate point-of-sale devices, organize product displays, and train other store staff as required.
7. Performs other related duties.
Your Background
We prefer you have a passion for cannabis, excellent communication skills, positive energy and a willingness to learn, train others, and achieve results.
Accountability: Whether it is showing up for your shift rested and ready to engage with customers, knowing the product you are selling or performing tasks well, we expect every member of our team to have a deep sense of accountability
Cooperation: Respect from team members comes from a willingness to cooperate with others particularly when it's crunch time
Communication: We encourage feedback in the pursuit of providing optimal service to our patrons and we do our best to reward those who have our back
Your Qualifications
BC Cannabis Worker Security Verification (https://justice.gov.bc.ca/cannabislicensing/policy-document/worker-qualification-training).
BC Selling It Right Certificate
(https://cannabislistings.ca/canadian-budtender-interview/)
Previous experience in the cannabis industry and cannabis-specific accreditations is a plus but not necessary
Language: English. Fluency in other languages, including Mandarin, an asset.
Job Types: Full-time, Part-time, Permanent
Salary: $16.00-$19.00 per hour
Schedule:
Day shift
Monday to Friday
Night shift
Weekends
COVID-19 considerations:
To keep our staff as safe as possible we provide masks, glass barriers, social distancing markers and other sanitation supplies.
Experience:
sales: 1 year (Preferred)
Work remotely:
No