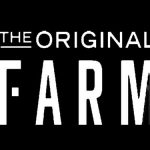 The Original Farm - Hillside
We are hiring for the role of Budtender. This full-time position may require weekdays, evenings, and weekends. The successful candidate will report to the Front of House Manager and will be responsible for all duties relating to customer care, which include:
Ensuring quality assurance and excellent customer service,
Maintaining knowledge of a wide range of products and accessories,
Providing customer education on FARM's range of products,
Providing a smooth full-spectrum customer experience,
Maintaining a pleasant and organized environment,
Strict adherence to all policy and compliance, including The Original FARM's internal policies,
Provincial, and Federal, and
Other duties as required.
Qualifications for this role include:
Strong customer service skills;
Working knowledge of POS systems, Word, and Excel;
Strong communication skills, time management, and problem-solving skills;
Ability to work well in high volume, high level of care, retail environment;
Ability to work as a member of a team;
BC Cannabis Worker Qualification; and
Strong cannabis knowledge and passion is an asset.
If you think you would be a great fit for our team, please submit your resume via email to [email protected] Attention: Liberty, or in-person at our Hillside location (1633 Hillside Road, Victoria BC).