The cannabis industry in Canada is growing by bounds and leaps. No doubt, the exponential rise is due to the country's legalization of medical marijuana via the Cannabis Act.
As of 2021, medical marijuana's market capitalization stood at 470 million from a meager $40 million market size in 2015.
Most importantly, cannabis has a myriad of health benefits which is also a significant factor in the industry's growth.
Along with other organizations, the Canadian Institutes of Health Research has awarded over $19 million to fund cannabis medical research on different health issues. For instance: cannabinoids, a chemical constituent of cannabis, reduce nausea and vomiting in chemotherapy treatments.
Cannabis Medical Research in Cancer
According to the Michael G. De Groote Center for Medicinal Cannabis Research, cannabis effectively improves the quality of life among cancer patients. The study utilized the Edmonton Symptom Assessment System and the EuroQOL-5D to test the life quality of two cancer groups: cannabis users and non-cannabis users.
Per the research, cannabis users experienced a higher quality of life than non-users. In other words, they reported a reduction in chemotherapy-induced symptoms like anxiety, depression, pain, and nausea.
Cannabis Medical Research in Other Health Issues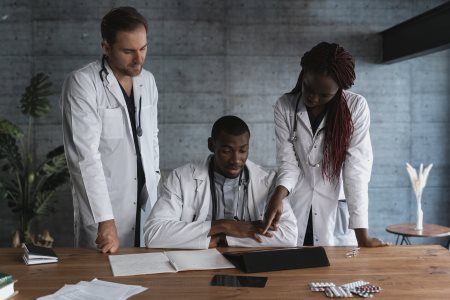 What's more? Cannabis also plays a significant role in solving other types of health issues. For example, in multiple sclerosis, cannabis helps to reduce neurogenic pain moderately. In addition, cannabis, in oral or inhaled form, decreases spasms.
Cannabis can effectively reduce seizures in epileptic patients – 70% of epileptic patients reported a 50% or more significant decrease in seizure frequency. Since the endocannabinoid system is responsible for brain activities, THC via cannabinoid receptors decreases the activity of nerve cells.
Cannabis provides relief for anxiety tensions and improves sleep quality. Thus, cannabis medical research utilizes the qualities to treat post-traumatic stress disorder, sleep apnoea, Parkinson's disease, and anxiety disorder.
More so, cannabis medical research in Canada supports the use of cannabis in treating addiction. According to recent studies, the CBD component in cannabis reduces withdrawal symptoms for heroin.
Cannabis has also been effective in providing temporary relief for glaucoma – the effect lasts for three to four hours after usage. However, this is not a preferred method. Glaucoma patients might get addicted to cannabis after continuous use.
Major Companies and Universities Involved In Cannabis Medical Research
The stakeholders in Cannabis medical research – institutions and companies, also contribute to the industry's growth. So, let's take a look at the leading stakeholders in cannabis medical research in Canada:
Cannabis Medical Research on Pets
Cannabinoid, a constituent of cannabis, can reduce neuropathic pain and seizures in pets, especially dogs. In addition to this, dogs have a high tolerance to cannabinoids, according to a recent study published in the American Journal of Veterinary Medicine. However, pet owners must avoid administering cannabis or marijuana to pets due to serious side effects like loss of coordination, tremors, and depression.
Wrapping Up
Cannabis medical research in Canada is progressing slowly, despite an increasing market capitalization. Due to government regulations on clinical trials, scientists find it difficult to obtain enough cannabis strains to conduct their research.