When i first arrived in Vancouver, British Columbia in 2017, I was disappointed to see that UBER wasn't available. On the plus side, Marijuana was and it was easily accessible. It was almost as good as what you get in Seattle WA but there it was kinda saughta legal where as in Canada it was still very much illegal in every way.
Today, the local government has cracked down on the pseudo legal environment that used to exist. Today, the remnants are being stomped out one by one, to make way for big pharma and corporations. The dispensaries that used to exist have either accepted defeat in court or are actively fighting their last stand in appeals court
FAVORITES OF THE PAST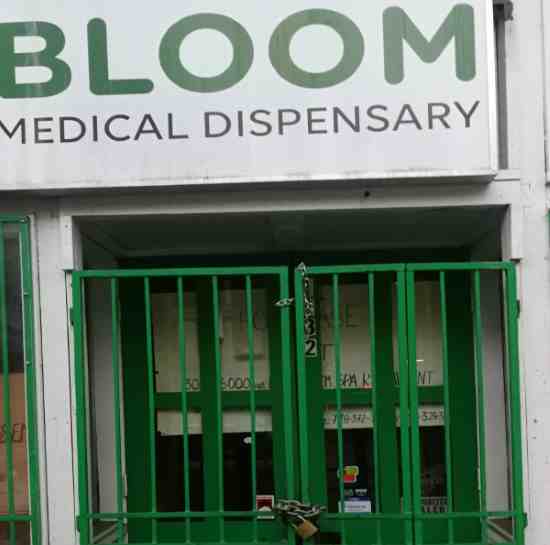 In the gool ol' days, you could easily find dispensaries littered around the lower mainland. They were diverse, some upscale with the white glove treatment. Others making do with the accommodations they were able to find. I mean, its not like Vancouver has a lot of available real estate. As one of the most expensive real estate areas in Canada, I definitely gave them a pass if they weren't at the apple I Store level.
Bloom was probably my favorite. I used to stop by on Friday nights before hitting yaletown and then back to granville street to close off the night. Their closing was the first obvious indication of the change. Here, where i was mobbed by the press during legalization for my opinion, was now shuttered. My first thought was, well where am i gonna get my cannabis from now?
CASCADE & NEW HORIZONS
Over time, one by one, all convenient locations downtown have been or are being closed. Some tried to start up online dispensaries but i guess they got caught and shut those down too. Anything that still exist from my perspective, is hiding or licensed
Yup that's right new dispensaries are being licensed across Canada. Most of our listing here in cannabislistings.ca are for dispensaries in Ontario and British Columbia. So the transition is happening. There is a brick and mortar dispensary available in Kelowna right now, but I have never been there and won't go just for that. I guess its the government weed website or one of the online dispensaries for now
I actually envision a world where Cannabis will be offered in everything from drinks to creams. We aren't very far from that today, so its not like i'm a revolutionary. However, this is very exciting to think. Coke may not be able to put coke in their coke, but they may be able to put THC or CBD. That much just solve any issues it has with health. Or then again, maybe that's a thought for another day.
GET IN ON THE ACTION
Supposedly in October, we can anticipate a second wave of legalization. In this stage, food companies will be coming online. So no, your favorite edible treat is still illegal but not for long.
It seems like, you can get in on the action as a grower too. Several companies like https://growthwest.com/ that profess that they can help you to get a ACMPR License by walking you through the application process. So if you want to go beyond your allotted 4 plants and you have a green thumb, you too can cash in on the green rush
Also to be honest, as with every industry, there are tons of auxiliary products and services around marijuana. You don't actually have to touch the bud ever, in order to get in on the green rush and get rich. Tours, license support companies, and smoking paraphernalia are all very needed in this new legal world of weed.
CONCLUSION
The vancouver420 event was used to argue the case that marijuana is not really legal. There are still a lot of organizations that are being left out of the fun. The government also does not have the best track record of protecting the public from harmful food products
With that said, before I had no clue where my weed came from. To be honest, i assumed it all came from Langley, BC. However, I had no idea of how it was grow or the standard of the product i was being provided. I'm rarely on the side of the government; However, the legal framework of checks and balances along the distribution line is reassuring. Greedy dispensaries won't be able to take advantage like they used to. They will also be a very clear method of complaining and real repercussions to these companies. At the very least, i can really make a stink on their new BBB pages
Where are you buying your weed from today, online or you know a place?